Contact:
Rue du Houblon, 26-28
1000 Brussels

How to get there
T : 02 274 15 00
F : /
agr_ar_2@arch.be
Opening hours:
Tuesday to Friday: 9 am to 4.30 pm.
Please make an appointment for your first visit to National Archives 2 - Joseph Cuvelier repository via agr_ar_2@arch.be.
July and August: open from Tuesday till Friday, from 9 am till 12 am and from 1 pm till 4.30 pm.
Closed on Mondays, Saturdays and Sundays, public holidays and inventorying days.

Click here for the complete list of closed days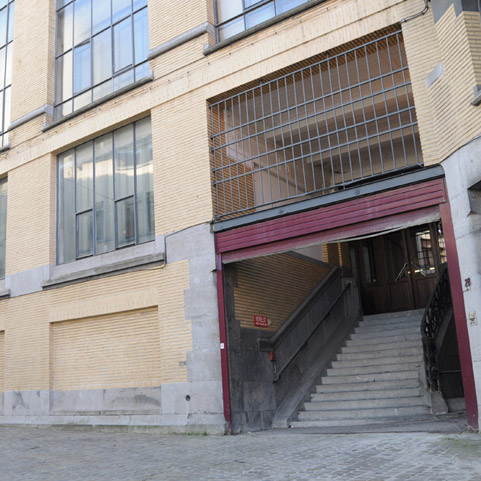 See all photos
Head of Service: Joachim Derwael.
Archivists: Luis Angel Bernardo y Garcia, Caroline Six, Johannes Van de Walle, Luc Vandeweyer.
Head of Research Projects: Delphine Lauwers.
Reception, Reading Room and Stacks Management: Laurent Ceressia, Reda Malki, Jean-François Meert, Marie-Louise Oomen, Olivier Van Weyenbergh.
Maintenance: Fatima Ait Laghchim, Fatima Chabira.