Contact:
G. Gezellestraat 1
8500 Kortrijk

How to get there
T : +32 (0)56 21 32 68
F : +32 (0)56 20 57 42
rijksarchief.kortrijk@arch.be
Opening hours:

Click here for the complete list of closed days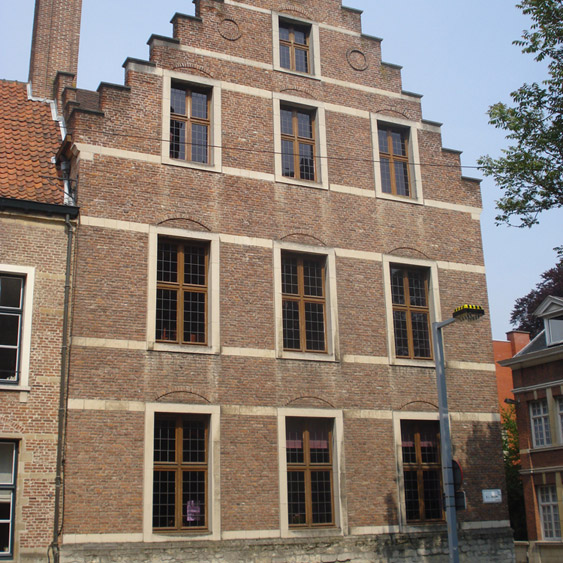 See all photos
The State Archives holds a real treasure of cartographic materials, but handing out original maps and plans in the reading rooms bears the risk of deteriorating the state of conservation of these documents. Indeed, repeated unrolling and rolling-up of these maps and plans that are sometimes of considerable size has taken its toll on the documents, which called for a large-scale digitization campaign. In recent years, some 60,000 maps and plans were digitised. This number increases steadily. Roughly 44,000 of these digital images have been processed and are now available for research.

&nbsp
Read more
Two hundred years ago, on 18 June 1815, the famous battle of Waterloo was fought. The State Archives conserves hundreds of linear metres of records from this period that can be searched with archive guides, inventories, historical studies, etc. A number of events are also organised this year in relation with the commemorations.

&nbsp
Read more
New appraisal guidelines for the municipalities in Flanders
Head of Service: Hendrik Callewier.
Archivist: Emma D'Haene.
Reception, Reading Room and Stacks Management: Jolien Dekoninck, Ann Vansteelant.
Maintenance: Shameela Mehra.