CegeSoma - Study Centre War and Society
–
Contact
Square de l'Aviation 291070 BRUSSELS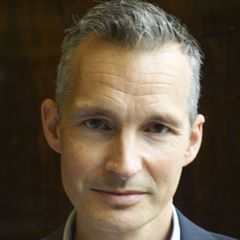 Biography
Nico Wouters is Head of CegeSoma, associated professor at University of Ghent and (co-)editor in chief of the Journal of Belgian History. His fields of scientific expertise are the history of the Second World War (local administrations, policy of the lesser evil, persecution of the Jews, historiography, Resistance, postwar processing and remembrance of the war) and the role of the statesand public authorities in the remembrance and history policy.
Tasks
- Hoofd Cegesoma (operationele directie vier van het Rijksarchief), departementshoofd a.i.
- Hoofdredacteur van het Belgisch Tijdschrift voor Nieuwste Geschiedenis
- Promotor onderzoeksproject 'Transmemo' (BRAIN)
Publications
'Belgium', in: David Stahel and Lisa Lines (eds.), Joining Hitler's Crusade: European Nations and the Invasion of the Soviet Union, Cambridge UP, 2017, pp. 260-287.

'Mondelinge Bronnen', in: Patricia Van den Eeckhout en Guy Vanthemsche (eds.) Bronnen voor de studie van het hedendaagse België, 19e – 21e eeuw, Brussel, 2017, pp. 1593-1611.

'The Centenary commemorations of the Great War in Belgium. History and the Politics of Memory', in : Low Countries Historical Review, 131-3 (2016), pp. 76-86.

(ed.), Transitional Justice and Memory in Europe (1945-2013), Intersentia, Antwerp/Cambridge, 2014.

Mayoral Collaboration under Nazi Occupation: Belgium, the Netherlands and the North of France (1938-1946) (Basingstoke/New York 2016).

With Berber Bevernage (eds.), The Handbook of State Sponsored History after 1945, Palgrave McMillan, 2018.

with Jan Julia Zurné, 'Jodenvervolging en daderprocessen in België en Nederland (1944-1951) Rechtspraak en herinneringsculturen', in : Low Countries Historical Review, 131-2 (2016), pp. 77-108.

met Koen Aerts (eds.), Mondelinge geschiedenis in België en de (de-) constructie van collectieve herinnering. Themanummer Belgisch Tijdschrift voor Filologie en Geschiedenis, 92 (2), 2014.

With Laurence Van Ypersele (eds.), Nations, identities and the First World War, London, Bloomsbury, 2018.

with Veerle Vanden Daelen, " 'The Lesser Evil' of Jewish Collaboration? The Absence of a Jewish Honor Court in Postwar Belgium", in Laura Jockusch and Gabriel N. Finder (eds.), Jewish Honor Courts. Revenge, Retribution, and Reconciliation in Europe and Israel after the Holocaust, Detroit, Wayne State University Press, 2015, p. 197-224.